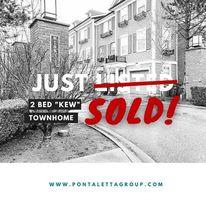 I just wanted to share some of the experiences that I've had just in the past week to help you better understand what's going on out there 'in the jungle'!
A week ago last Thursday I listed a Clayton townhome - one I had actually sold my client in to 11 years ago! 
We had it up Thursday. Set showing appointments for Saturday and Sunday (we're not doing open houses now due to Covid) and I had 50 + groups safely through those 2 days. I set up a little office with Covid supplies in the garage and people just kept coming every 15 minutes.
Now my client's townhouse is pretty nice but it has some wear and tear and needs a little TLC but because there's so little inventory people who have to buy are in a position where they may have to relinquish some of their big wants and settle for their needs.
We had 13 offers in this case.
The property went for well over asking price and set a new record benchmark in this complex. 
In other news I have 2 sets of buyers I'm working with right now.
1 is searching in Chilliwack for a detached house and what we're finding is before we can even get in to view around working hours, they will already have multiple offers. There are only a handful of listings within our budget.
The second group was searching MapleRidge for a townhouse. We wrote on one and lost in multiples and then adjusted our search down into the condo market thinking that would be less competitive and we found one that worked. It had gorgeous views and top floor, but not amazing. Turns out we were in multiples on that one as well and were in the top 2 but lost again. We are now in a back up offer position should the original buyers not remove their subjects.
If you are seriously thinking about making a move PLEASE have the conversation with your Realtor® up front to ensure you are well prepared and have all your ducks in a row! Reach out now and don't be shy about asking ALL the questions!
Cheers!